We get a lot of comments sometimes from customers saying that our shipping times are really fast, and it doesn't take long from placing an order on the Keebio store website and receiving it. That's because we really are on top of our shipping and try to get your package out the door as soon as possible!
We'll give you a bit of info on how our shipping operations are and when you can expect your order to come in.
Checking Out
When you're going through the checkout process, once you put in your shipping address, you'll see a list of shipping rates appear. For each of these shipping rates, an estimated number of business days it takes to arrive.
Note that the number of days doesn't account for the amount of time it takes to process an order, but we'll get to that in just a bit.
Domestic orders (United States)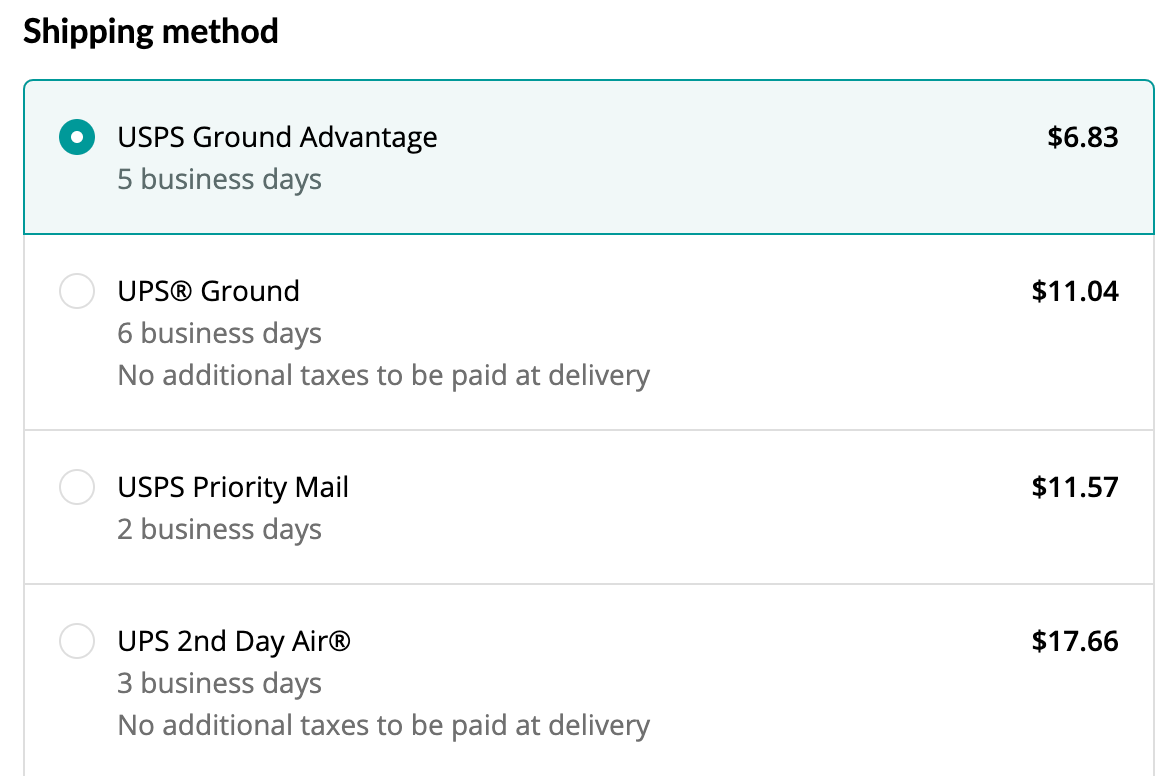 If you're ordering from a location in the United States, we offer shipping via USPS, UPS, and FedEx. USPS Priority Mail typically takes 2-3 days to arrive once shipped, while USPS Ground Advantage takes about 2-5 days, depending on distance. For reference, we ship from Durham, North Carolina, so shipping is quicker for places along the East Coast.
If you really need something quickly, USPS Priority Mail (2-3 days), USPS Priority Mail Express (1-2 days), and UPS 2nd Day Air (2 days) are good options to go with. Note that none of these options have a guaranteed delivery date and are subject to carrier delays.
International orders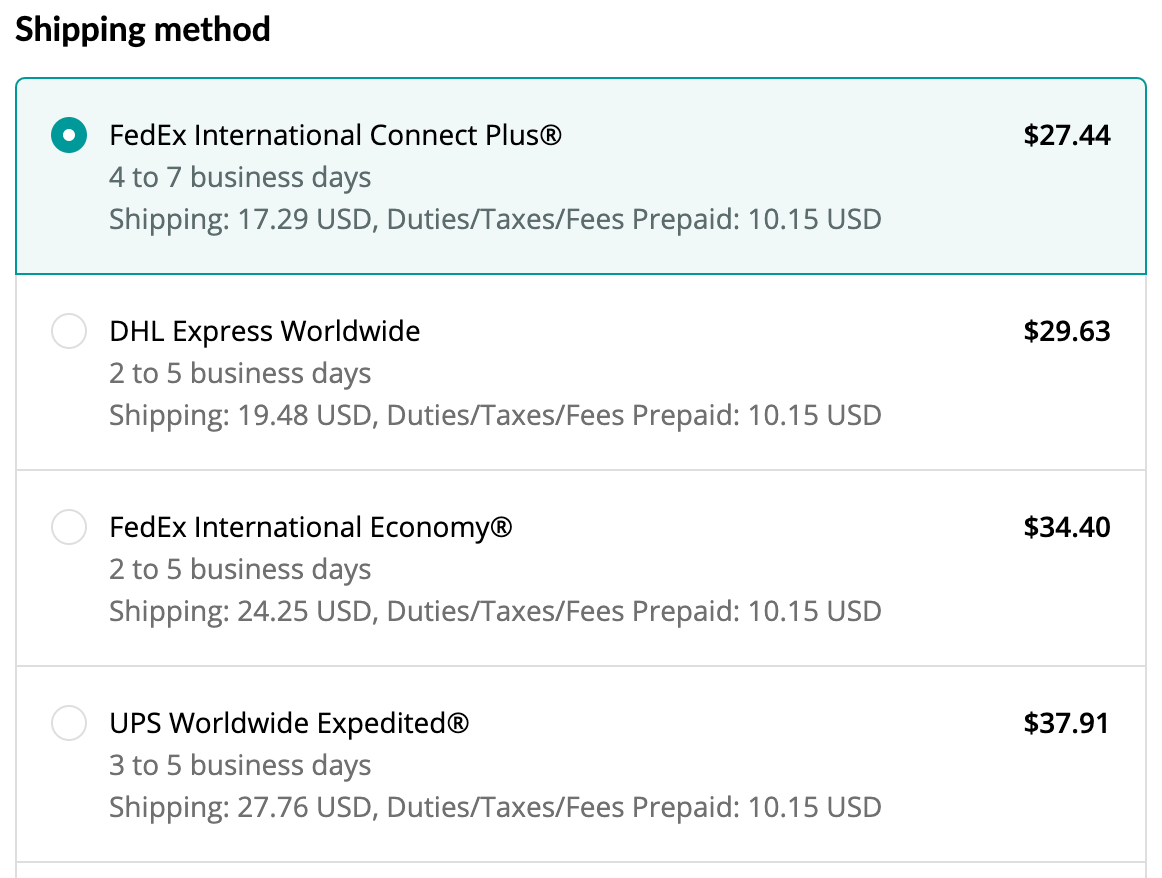 If you're outside of the U.S., we offer shipping through these carriers: FedEx, UPS, DHL, and APC Logistics. We've worked hard to get you the best rates that we can, so we do have contracts set up with FedEx and DHL. We recommend going with FedEx or DHL, as we do have local representatives that we are in touch with regularly, and they can handle issues if they arise.
APC
APC Logistics can be the cheapest option sometimes, but it is much slower and less reliable since it ends up going into your local postal system or courier. Here's the process for APC:
We fill your order and put an APC label on the package
We collect your package and some others together and ship them to APC Postal Logistics using UPS Ground
It takes about 2-3 days for UPS Ground to deliver the package to the APC warehouse
APC relabels the package with a label for your country's local postal service
APC collects other packages for your country to ship together and ship them together to your local postal service
Customs Duties
For most countries, we've set things up so that you will be prepaying customs duties/taxes/fees in advance. This helps make the customs process faster, as well as making it cheaper because some carriers will charge additional processing fees if customs are being paid later.
Processing Your Order
First off, our store operates Monday through Friday, except for holidays. Here's what happens each day when we are fulfilling orders:
Each morning at around 8:30 am (Eastern Time), we print off order slips for all orders that have come in
We start packing the orders that aren't for pre-built keyboards
Once all the orders are packed (typically takes about 1-2 hours), we label the orders with shipping labels
We place all the packages in separate bins for each carrier (USPS, FedEx, UPS, DHL) for them to pick up later
We work on putting together pre-built keyboards, and as each one is completed, we pack and ship them
Sometimes, as more orders come in during the day, we will fulfill them, but here are the usual times our carriers come by to pick up packages if you want to sneak your order in mid-day:
USPS - 11 am
FedEx - 3:30 pm
UPS - 5 pm
Pre-built keyboards
If you're purchasing a pre-built keyboard from us since we build that on-demand, it can take an extra 1-3 days for your order to be processed, as we normally complete builds on Mondays, Wednesdays, and Thursdays. Monday is also when we have to fill all of the orders that came in during the weekend, so we don't necessarily get to finish off all build orders on that day.
---
Hopefully, that tells you all that you wanted to about how we do our best to get your package to you as quickly as possible, so you can get to doing fun things with your keyboard.